About Zamare Minerals Plc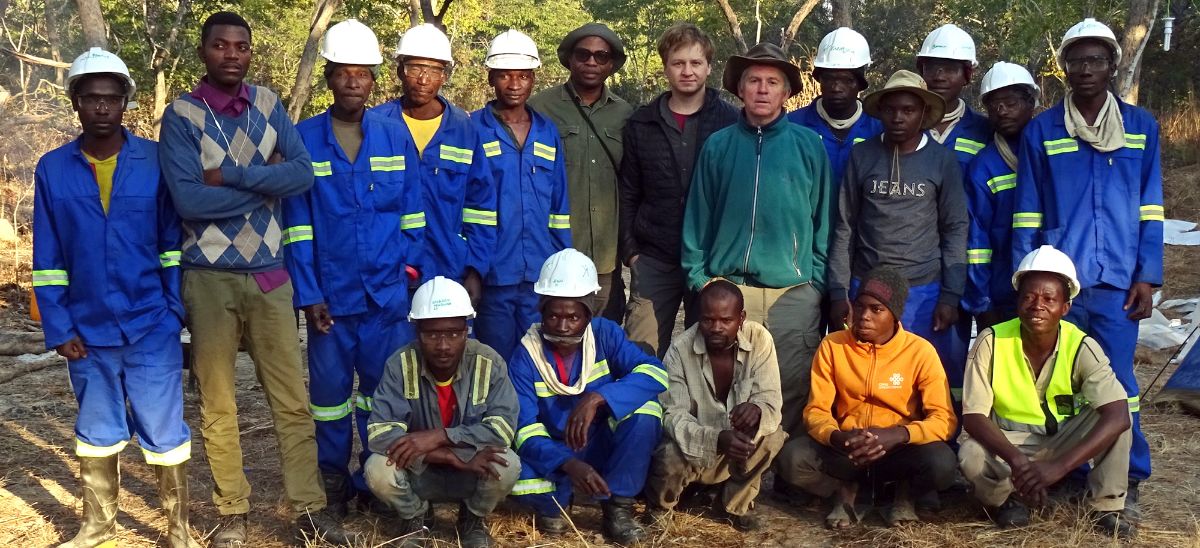 Zamare management with local team at our Dongwe licence
Zamare Minerals Plc is a private copper/cobalt explorer focused on the Zambian side of the Central African Copperbelt, the world's largest and highest grade copper/cobalt province.
Our strategy is to find and de-risk a portfolio of highly prospective exploration acreage in Zambia, to locate the next generation of copper/cobalt mines.
Zamare's assets span the Copperbelt and are all 100% owned:
Zamare has a strong technical team and is well connected to African shareholders with excellent local contacts. We will apply new geological models and techniques that have led to recent regional discoveries, including remote sensing, given access to specialist expertise.
Zamare exercises tight capital discipline to maximise shareholder returns. The company will have low costs through the 'growth' stage. Financing is currently planned to fund licence renewal and field exploration.
In this section: