Ntambu
Kalahari sands cover the opportunity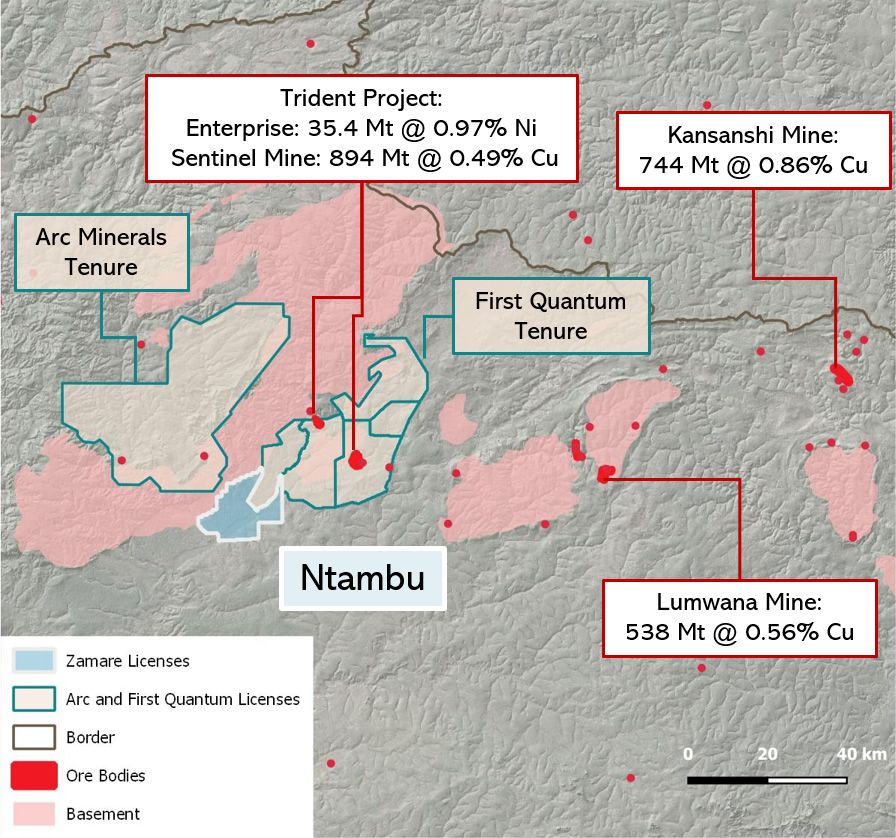 The Ntambu licence (Click to zoom in)
Ntambu (24827-HQ-LEL, 205 km2) is located in the North-Western Province, a rapidly evolving exploration hotspot.
Over the last 13 years, three new major copper mines have been discovered and constructed to exploit the mineral resources in this new western part of the Zambian Copperbelt.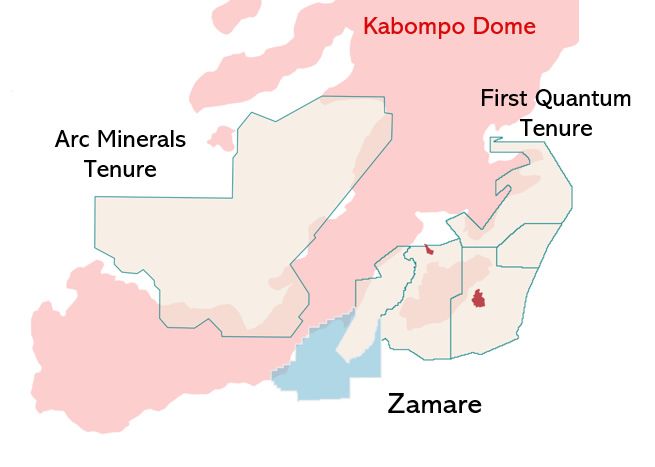 Ntambu fits the Zamare strategy of underexplored acreage next to large, discovered reserves. It is located in the Domes region of the Zambian Copperbelt adjacent to the world-class First Quantum Minerals's Sentinel Mine, and near to the Kansanshi copper mine and Barrick's Lumwana mine.
The licence is adjacent to Arc Minerals's Zamsort exploration licence which has reported some of the best intersections in the Zambian Copperbelt including: 18m grading 2.35% Cu; 7.6m grading 4.15% Cu; 45m grading 1.7% Cu; and 39m at 1.47% Cu.
Ntambu is in an area that represents one of the last dome-related areas in Zambia yet to be explored in any detail. These domes have been associated with several significant discoveries in the area.
Ntambu and neighbouring licences (Click to zoom in)
Ntambu has excellent geological similarities with First Quantum's Trident Project:
along the same prospective basement edge
faults and structures are continuous from Enterpise to Ntambu including a mineralisation-controlling low-angle fault
same Lower Roan Formation.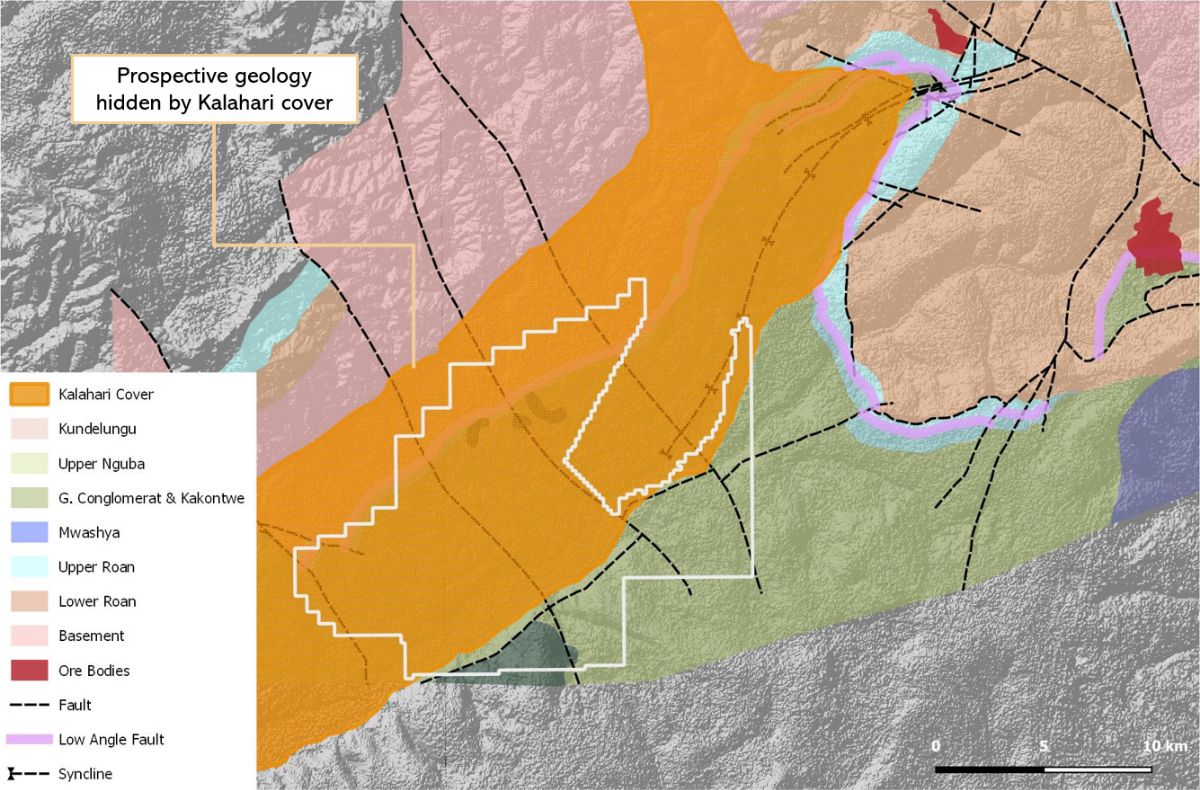 Geology of the Ntambu licence (Click to zoom in)
Highly prospective geology at Ntambu is hidden beneath Kalahari cover which has prevented exploration in the past. Zamare is confident that new geochemical methods (SGH) will be able to identify anomalies through cover. SGH has not been used in Zambia before.
LWIR ASTER satellite mapping has been used for target identification using Sentinel and Enterprise as spectral footprints. LWIR has been successfully applied to imaging through cover in other regions.
Zamare will be using follow-up airborne magnetics, or ground magnetics, to identify prospective lithologies (likely phyllite based on results from Trident project) associated with geochemical anomalies to define drill targets.